Hi Guys! Do you know what is Ezoic? and what are the benefits of this Ezoic? I promise it will help you to earn more from your blog.
If you are using AdSense, Media.net, or another similar ad network, you are going to love learning about Ezoic.
Nowadays, this Ezoic is becoming viral on the internet, especially among bloggers. So today's article we will learn more about this Ezoic, and why should we use Ezoic? So let's keep reading.
What is Ezoic?
If you do not even know what Ezoic is? So let me tell you that Ezoic is a Google Certified Ad Publishing Platform. It allows website owners, brands, publishers, and bloggers to easily monetize and improve parts of their websites. These include the ability to use artificial intelligence to automate important decisions, increase revenue, and improve the viewer experience.
If you use an advertising platform like Google AdSense, Media.net to monetize your blog and you get a lower CPC (Cost Per Click). Then Ezoic can give you a good amount of earnings with a better user experience.
How Does Ezoic Works?
Let me tell you that Ezoic is a Google verified platform work on the basis of Artificial Intelligence. And in such a situation it helps you to optimize your ads and show it to your website's visitors.
When you link Ezoic with your Adsense, then this Ezoic filters high-quality High CPC Ads from your adsense and shows it on your website. So that you earn more in this Ezoic Account than your Adsense Account.
What are the advantages of using Ezoic?
So what are the key advantages (Benefits of Ezoic) of Ezoic? So below, I have told you its benefits and some features.
Ezoic will earn you many times more than Adsense.
Ezoic shows you the most optimized ads on your blog.
All Ads provided by Ezoic are of high CPC.
If you are not happy with the earnings of adsense, then you can go with Ezoic.
Ezoic provides you the CDN. Due to which the speed of your blog or website will also increase.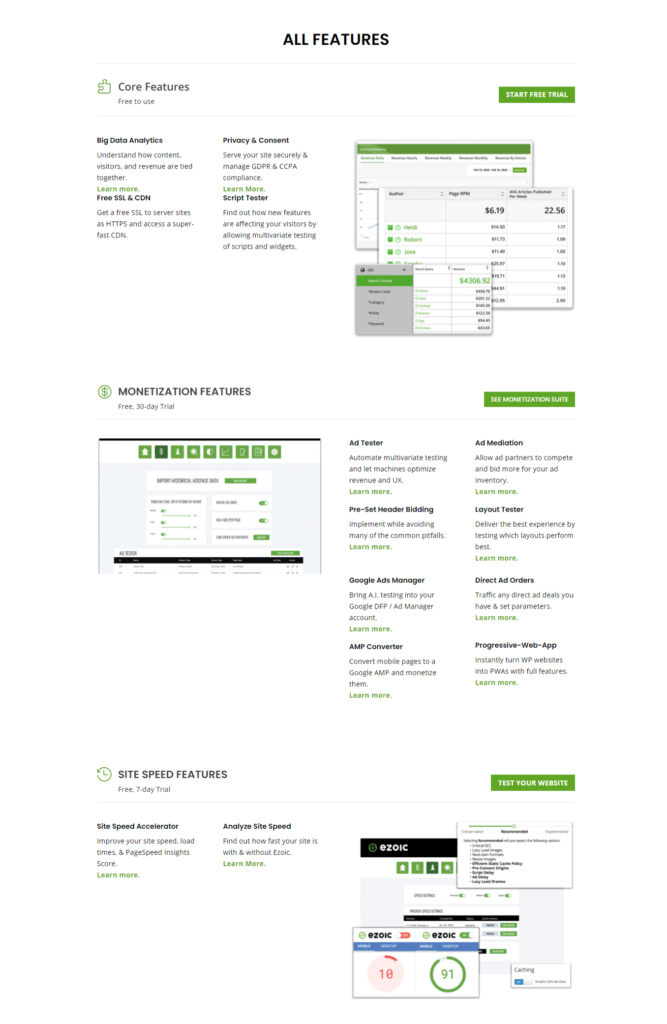 Summary
Please visit https://www.ezoic.com to try it out for yourself. Signup, connect your ads account and explore everything you want. Also, you can connect your Cloudflare account to optimize your website speed and performance.
I hope this blog post has given you some ideas about what is Ezoic? and the benefits of Ezoic. If you liked this article, please share it with your friends. If you have any doubts about this topic you can contact me or put comments on this post.