Want to contribute an article for Bloggingmetrics? But before you submit a guest post at Bloggingmetrics, read these guidelines to ensure that your post gets approved.
Bloggingmetrics is a community blog with 3000+ subscribers. Being a community blog, I always encourage upcoming bloggers to contribute an original article related to the topic of our blog in order to showcase themselves in front of a wide audience.
Bloggingmetrics has been online since 2020. The purpose here is to help you to reach out to a new audience base, share your talents, and perhaps most importantly, give something back to the community.
How can you become a Bloggingmetrics contributor?
To become a regular contributor at Bloggingmetrics, here are some tips that will help you to get your article accepted and published:
Head over to the blog page and check out the first few pages to understand what kind of articles we publish here and what kind of articles users engage with the most.
Write content that is solely focused on quality and adding value for readers.
You have to be a blogger or a genuine reader who has something to write and share with the blogging community.
Here are a few of the categories that I accept articles from. Do remember to do a search on Bloggingmetrics to avoid submitting already published ideas.
WordPress Plugins and Tutorials
Content Marketing
SEO tools, software, and case studies.
Email marketing
Running a remote team/company
Podcasting
Social Media Marketing
A few things to remember before submitting your guest post:
Get in touch to finalize the topic or send me the outline of your content.
Article Quality: Articles should be a minimum of 1500 words and should cover the topic in detail. Incomplete details are like half-cooked food; no one loves incomplete articles. I take quality as one of the major considerations in accepting guest posts. To ensure your article gets published, write a very original piece that is written specifically for the Bloggingmetrics audience.
Credit: Bloggingmetrics respects individual work and if your idea is derivative of someone else's work, feel free to give them credit. The same goes for images that you use in your post. Please give credit where credit is needed.
Image Quality: Add some good-quality images and insert some self-created or royalty-free images in the blog post. Don't submit illegal or copyrighted and low-quality images. You can use copyright-free stock sites to get free images like Pixabay.com.
Screenshot + Video: Images speak a thousand words. Add images to convey your message, but don't add them just for the sake of it. If you are writing tutorials, take a screenshot.

If you are a video blogger, you can submit your video also.

Copyright: We respect everyone's work. In case we find out that you have copied a post from somewhere else, you will get an instant ban and immediate removal of all your blog posts and profile from Bloggingmetrics. Also, by submitting a post to Bloggingmetrics, you give us copyright ownership of the post. This helps us to deal with any DMCA-related issues.
Comment: Comments are the conversations about your published article. Answer any queries related to your article via the comments. This will give you more exposure and help out your readers.
Benefits of Guest Posting
When your article is published we will share it on our social media networks and Email subscribers.
You are going to get one do-follow link in the post.
Maximum exposure to your Content in our community.
You will get an author bio below the post. But to qualify for an author bio, we need your Gravatar email with your original picture.
How to submit your Guest Post?
If you've reached this part, after reading the entire guidelines, congrats! You're well on your way to getting published. However, if you just skimmed through everything, please go back and read everything in detail. It'll save both of us a lot of time!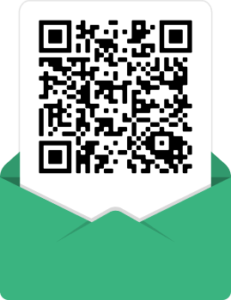 For submitting your ideas please send an email to sayan@bloggingmetrics.com or sayan@sayandey.dev with the Subject line: GUEST POST: *your topic*
Pitch your idea in 3-5 sentences. Also, give a basic structure of how your post will look like.
When My Blog Post Would Be Live?
We are getting a lot of guest posting requests on a daily basis and I always check the guest post quality and other guidelines.
When you submit your article for approval. It may take 24 to 48hrs to make your guest post live. But it sometimes takes a week.
In some cases your post will be rejected or deleted from our end because of the criteria or the guidelines. We will notify the status of your article through email.
Good luck!