Hey There…
I'm Sayan Dey. I am a Blogger, Affiliate Marketer, and Web Developer.
Thanks for choosing this About Me page to read, I am glad to know that you want to know about Me ( Sayan Dey ) & Blogging Metrics.
I Don't Know Where to Start
It's started from when I got the thought of becoming a YouTuber & Web Developer, I want to start my own Web Agency business. But at that time I don't know how to promote that and why people trust me and hire me as a web designer or developer.
Why This Thought Came to My Mind?
I was in school and seeing people going to their office according to a schedule of 9 AM to 5 PM, It continues from Monday and ends on Saturday.
I always think about how they manage their other works or how they enjoy their life because they get only Sunday to do everything.
I know some peoples are very comfortable with this but I will be not, totally hate this job life and journey by train and bus.
I'm a student in Computer Science so I'm too interested in coding, various programming language, ethical hacking, and many more…
How Blogging Metrics Started?
In the 12th class, I found someone's online earning report and some ideas about "Make Money Online" on YouTube. So, Googled about How to Make Money Online?
Somehow, I found a post of ShoutMeLoud… That post changed my thinking about making money online.
I started reading every post one by one, this increased my knowledge about Blogging, WordPress, Make money online, SEO and Affiliate Marketing.
I was not only reading posts from ShoutMeLoud rather other famous blogs about the same niche like ProBlogger, MasterBlogging and many more.
After reading a lot of posts I got a good knowledge about blogging and other related niches I am practice to write about Tech Solutions, CEPD (Communicative English & Personality Development) and others and mainly focus on how can I learn WordPress.
In this time I created and deleted many websites in my school & college time. When I passed out from 12th and complete my higher secondary study, I also joined a course that is Hardware & Networking (CCNA).
In 1st year of college, I got a job and I need some money to purchase a computer so I joined as a Field Engineer In TechYuga company. But after 4 months I leave this job because I don't like working from 10 am to 7 pm jobs.
My 1st teammate who help me to learn coding, blogging, networking & ethical hacking and many more, that has been with me for the last 3 years till now that is my 1st mobile…
After work on many blogs, SEO, Web Desing I thought I need a blog/website which is my official website also, it can be a brand in the future. So…
In February 2020, I purchased the bloggingmetrics.com domain from PorkBun & buy hosting from DigitalOcean.
I installed WordPress and setup Blogging Metrics using a free theme called GeneratePress. This is the best lightweight theme if you are trying to find the best WordPress theme.
This could be happened just because of my parents, they always supporting me even he doesn't know what exactly I am doing full day sitting in front of the computer.
Introducing The Founder & Members Of BloggingMetrics
I don't have a big team where I hire many peoples to work, I was working solo in my 2.5 years of blogging journey. Everything in solo from content writing to publishing. But my father sometimes noticed my work and give me suggestions about content style and photo editing but total work done by me.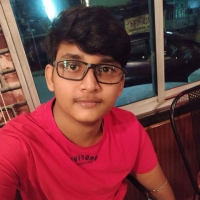 It's me who wrote this. Sayan Dey Founder of Blogging Metrics from Kolkata, India.
I am a web developer since 2016, In February 2020 I purchased the BloggingMetrics.Com domain to start my official blogging site and brand.
I am a freedom-loving person who loves to live a life without any boundaries, blogging gives me the same which I love to.
Apart from blogging, I love Traveling a lot… Traveling is more than fun for me, this can make me free from every stress I am facing. Also, love parties and Masti with friends and like panipuri too much…
This is the team of Blogging Metrics, I know this is very small but as time will go, we will get more members into it. This page will be updated when something new happens which we can add to it. Till then, bye guys keep support Blogging Metrics.