Blogging has become one of the popular digital marketing strategies for brands. Whether you're running a startup, small business, or corporation, you can grow your business through blogging.
Of course, blogging should be paired with other online advertising channels for higher effectiveness. And if you're doing the blogging yourself, you must know by now that content revolves around SEO, relevance, quality, and other metrics to make your blogs rank.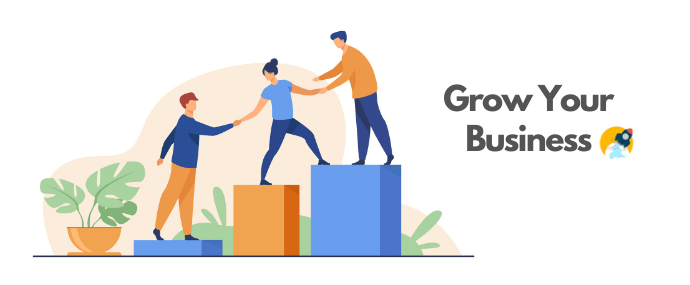 For instance, one way to improve your company blog's performance is to improve your google keyword ranking. But before we dig deeper into the technical stuff, let's enumerate some general blogging statistics, and benefits to persuade you to start this robust online marketing tactic.
General Blogging Statistics
Here are some blogging statistics from HubSpot that should convince you how effective this strategy is:
Growth Badger estimates there are more than 600 million blogs in 2020 globally
Blogging can offer businesses a 434 percent increase in their indexed pages
Blogging can offer businesses a 9 percent increase in their indexed links
Most marketers say blogging is the most common content advertising tactic
HubSpot survey says 55 percent of marketers say blogging is a top marketing priority
DemandMetric says 90 percent of marketers and businesses use blogging as an advertising strategy
In 2019, marketers who use blog marketing received 13 times more ROI compared to companies that didn't
In 2018, a Huffington blog earned the company $14 million in monthly sales
Benefits Of Blogging For Your Business
If those general blogging statistics still don't persuade you, here are some straightforward advantages of business blogging.
Increases website traffic
Compared to copywriting, blogging has a different aim. It aims to educate your target audience. Also, various blogs can serve different purposes. But one of them is leading readers to your website. Once they land on your website, this can either make them purchase or leave your site. And this is why a well-designed website is also crucial.
No matter what your end goal is, increasing website traffic is one metric in SEO, which can affect your blog ranking positively.

Gains new customers
Expert bloggers know how to lure an audience through words and excellent copy. When you produce quality and valuable blogs, this will impress your audience. Now that's not enough to convert your leads though, your blog needs to have calls to action to make readers take the next step. Whether it's making them sign up for newsletters and checking out your products, a call to action is the element that drives readers to the bottom of the sales funnel.
Boosts online presence
When you're blogging regularly, this can boost your online presence. And take note, though, that it's more vital now more than ever for brands to be more active online. People are turning to online information before committing to buy a product or subscribe to a service. In fact, people read online reviews first before making a decision.

And this is why it's vital to put your brand out there. Blogging can help you achieve this. When you integrate the right SEO techniques, your blogs can rank on the first pages of search engines.
Makes you an authority
One way to instill top-of-mind awareness is if you're continually connecting with your target audience. Also, if you provide your readers with informative content regularly, you become their go-to source for similar topics. And this will make your brand an authority in your niche. They choose your brand over others and this gives you a competitive advantage over your competitors.
How To Grow Your Business Through Blogging: 5 Simple Ways
Of course, blogging isn't an easy endeavor. It involves blood, sweat, and tears. Also, it entails these five simple tips to succeed:
1. Define your target audience
Think of this scenario: You're running a business that sells vegan food. So you write a blog about "The Best Vegan Snacks." However, you publish your blogs in Facebook groups with hungry, meat lovers. Do you think these users will even try as much as click your blog and read it? Of course not!
And this is why it's essential to always sit down and define your audience. Define their demographics. What age range do they belong to? What are their employment statuses? Are they mostly single or married?
Also, it's important to define their psychographics. This entails your audience's behavior. What are their interests? What lifestyles are they into? What are their values and principles? These are vital to get to know your audience better, letting you find them in the right channels and promote your blogs there as well.
2. Use well-researched keywords
Your blogs will never rank if they don't contain competitive and relevant keywords in your niche. Remember to write with your audience in mind. But also take note that search engine algorithms are lurking online to crawl through your blogs and website. By doing extensive keyword research, you can obtain a list of useful keywords that you can work with for months.
Start with long-tail keywords (three words or more) because they're easier to rank with less competition. Then move onto vaguer keywords like short-tail keywords (three words or less). Once you have a list of well-researched keywords, optimize your content and website, and ensure that you focus on on-page and off-page SEO, which leaves us to the next tip.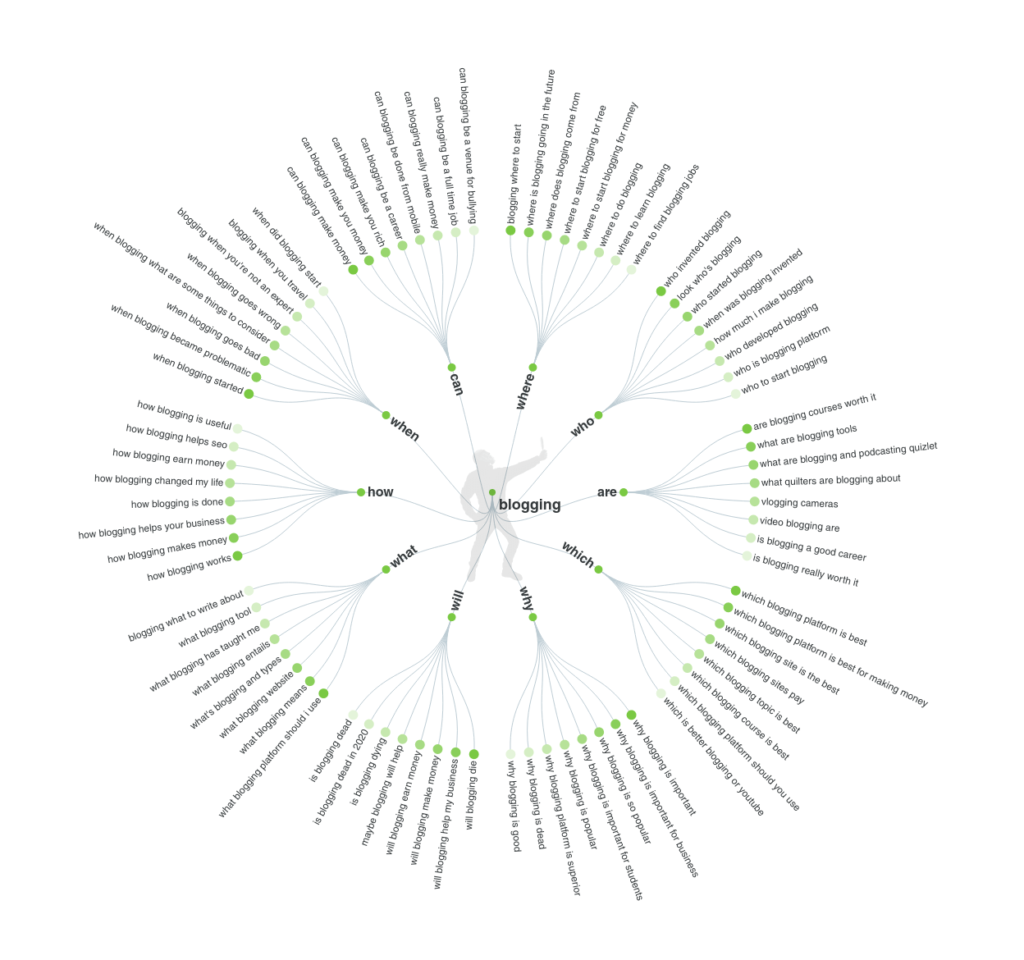 3. Focus on on-page and off-page optimization
As mentioned, your blogs will revolve around SEO. And SEO is all about optimizing your content and website for keywords. First, ensure that you write blogs around well-researched keywords. Then prioritize your on-page and off-page SEO.
Focus on on-page SEO. It refers to website optimization that can impact your search engine rankings. Here's what you need to perfect your on-page SEO:
Title tags – make sure your primary keywords are in your title tags
H2, H2, H3 tags – make sure you use headings and subheadings to create structure and include primary and similar keywords in these tags
URL – ensure that your URL or slug is easy to read and remember, put keywords on it as well
Image alt text – using images also creates structure, but make sure you define your alt text for search engine algorithms
Page load speed – make your site load time fast by considering http requests, server response time, browser caching, image size, etc.
Backlinking – link your blogs to your previous blogs
Mobile optimization – check your website regularly for mobile-friendliness
🎉 Also Read: 115+ Powerful High DA Web 2.0 Sites List for SEO
As for off-page SEO, it pertains to getting other websites or bloggers to link to your blogs. The aim is to increase your authority online such as Page Authority and Domain Authority. If you create valuable content, other websites and bloggers would want to link to your blog for reference.
4. Publish blogs regularly
One way to boost your business is for people to know that your brand is active online. That's why you should always publish content regularly. It might be hard to think of blog topic ideas. But some of the most common ones are:
How-to posts
Informative guides
Listicles
Reviews
Tutorials
Case studies
Recent news and events
5. Promote your content
Writing and publishing content on your website won't cut the mustard. Don't expect readers to come flocking to your website. More often than not, some might not even know of your company blog. And this is why you also need to advertise your blog through various advertising channels such as Facebook, LinkedIn, Quora, Reddit, and more.
If you have a well-thought-out blog marketing strategy, expect your readers to come to your website for more. Start content marketing today and you'd be surprised at how fast it can bolster your business revenue.
Summary
Blogging has various benefits for you and your business. Today, it has grown to become one of the most influential, easiest, and profitable business for most people.
If you want to grow your business through blogging, make sure to follow all the mentioned tips above. When it comes to blogging, you have to put the best foot forward and never compromise on posting valuable blogs and content.
If you liked this article, please share it with your friends. If you have any doubts about this topic you can contact me or put comments on this post.
Note: This content is accurate and true to the best of the author's knowledge and is not meant to substitute for formal and individualized advice from a qualified professional.